MILAN
FREE TOUR
What's the best thing to do in Milan? A free walking tour!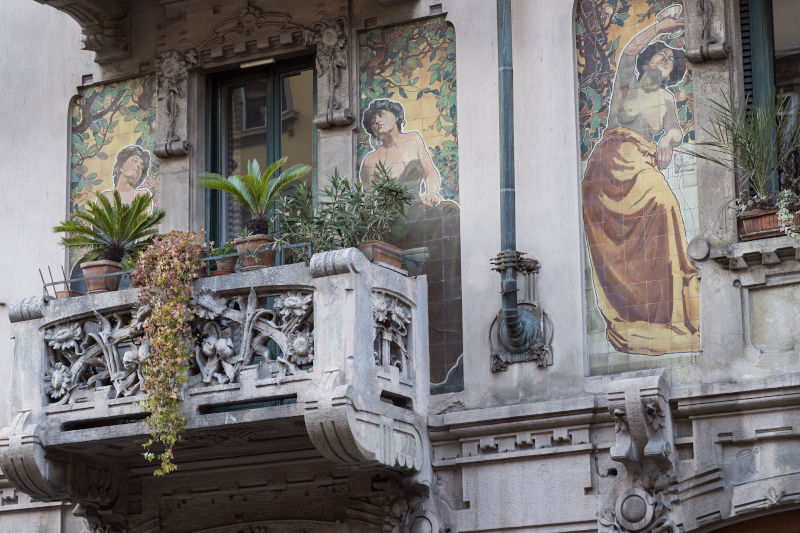 Every day at 10:30 AM
Milan Morning Tour
Click here and reserve your spot
Every day at 10:30 AM
Milan Accessible Tour
Click here and reserve your spot
Upon your request
Private Tour
Click here and reserve your spot
---
Milan
free walking tour

presentation
Milan is a mesmerising, cultured and fizzy city, that through its rich artistic heritage connects the past to the future.
Famous worldwide for its upmarket designer boutiques and the fashion weeks, Milan also has a lot to offer to the Guests in search of Catholic art and architecture landmarks.
What would you like to see in Milan?
Just ask our guides who will help you discover Milan's hidden antique corners, where charm and magic have never disappeared, to then cross roads with its most innovative areas.
We will walk through ages, from the Navigli to the Columns of San Lorenzo, and will immerse in the Imperial's Milan times, dating to the period when this City was the capital of the Roman Empire.
---
Thousand of people like you help JM stands up for its ambitious projects benefiting the disabled.
We rely on donations to carry out our mission. Will you give today?
Who is helping us?
Our special thanks go to Google AdGrants that helps up to share JM cause around the world and to Eventbrite that gives us the opportunity to manage all our free tours.
---
Selected for their professional expertise, friendly personalities and knowledge of Milan, the JMwalkingtour guides combine history with pure entertainment.
Enjoy your voyage in Milan. Enjoy your JMwalkingtour.
Mario
mario@jmwalkingtour.org
Ruben
ruben@jmwalkingtour.org
Aligi
aligi@jmwalkingtour.org
---